Given my propensity for old, heavy machines, I thought it wise to come up with a way to load/unload these unwieldy monsters. And on top of that, my buddy put an addition on his house and had to pull an I-beam out in the process, so I couldn't let that go to waste, right?
So I whipped up this gantry/A-frame setup. One frame is fixed on the end of the I-beam and the other uses u-bolts to adjust to different widths. It all rolls on 6" 900lb casters. I designed it to barely clear the bottom of my garage door opener so that I could set it up inside the garage and load/unload machines by backing a trailer right underneath. But for use outside the garage, I still need to fabricate some risers to go between the casters and the caster pads on the bottom to give me some extra height. I'm thinking I'll just use full lengths of I-beam for that. Also, the A-frames are 4' wide at the bottom so that it can be disassembled and moved in a pickup bed. Of course, if anyone wants to borrow it, you're more than welcome. When broken down, it's manageable enough with one person, although two makes it much easier.
I've already used it quite a few times with machines up to 1800lbs and it lifts and rolls smoothly.
Apparently, it seems you can't find those plastic plugs for 3.5" square tubing, so I'll have to make some.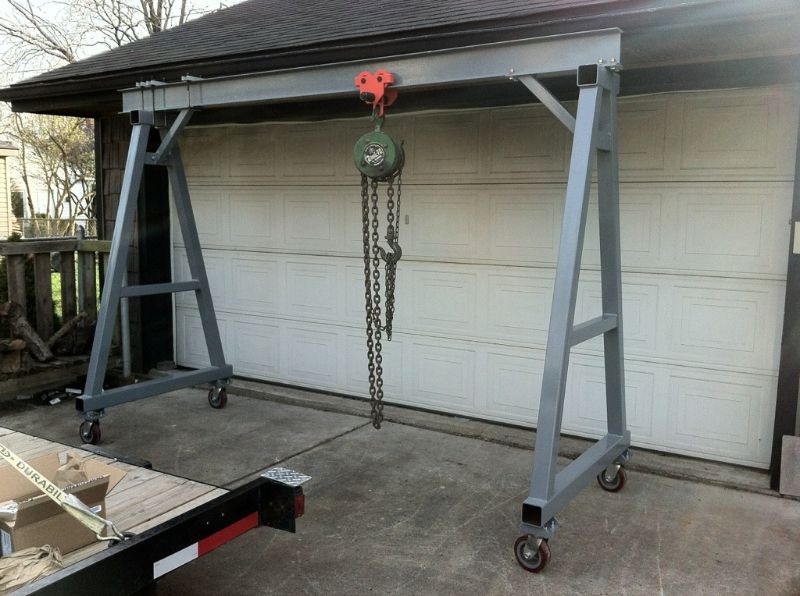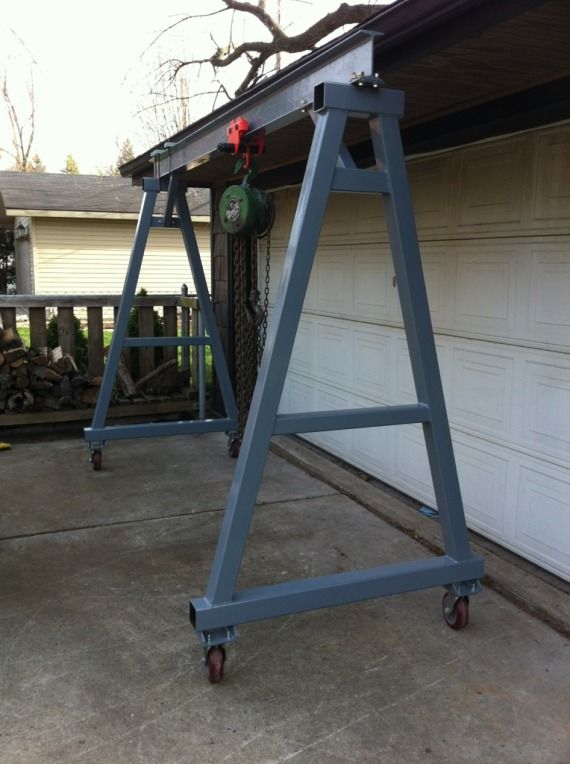 And a little tip for folks: unless your design calls for specific sizes of stock, stepping up/down at joints makes for an easier weld, as it becomes a fillet weld (inside corner) and not an annoying flat weld. In this case, I had 1/4" difference on each side: